THIS content isn't available right now. check your emails for updates and get ready to Launch or

grow your remote work career
Learn From The world's top
remote Work CEOs & experts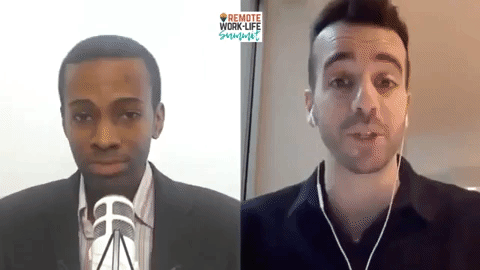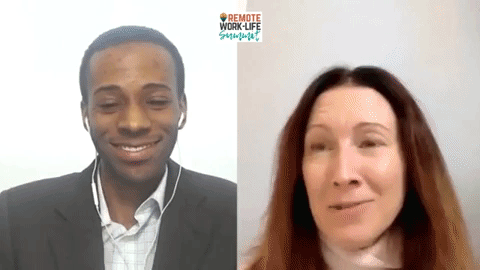 The Remote Work-Life Premium Pass Is The #1 Members Only Community To Help You Launch or grow Your Remote Working Career So You Can Find Independence, Flexibility And Career Happiness

Throughout my career I've been lucky to work with and learn from some of the best CEOs and business leaders as well experts in the world of career development . Without them, I wouldn't have been able to grow personally and professionally because you just can't do it alone. You need a support system behind you.

This innovative group of professionals is on the leading-edge of remote work and careers with purpose. They walk the talk, and they give a damn about helping you rise up against incredible odds. Each speaker is world-class in what he or she does and joined the Remote Work Life movement to share their wisdom and expertise with you. Getting to the edge of your comfort zone takes courage, tenacity, guts, and strength and our speakers can help to launch your journey..
Sometimes all you need is the right advice to kick start your decision making and move into high gear. My 10 years + of coaching, recruitment and one-to-one interview advice (to support managers and professionals to make career transitions) means I'm ready to help you move ahead and tap into the strength you already have.

Back in 2008 I made a huge personal transition from recruitment to a career in marketing and then I moved seamlessly into remote roles so I'm ready and prepared to show you exactly what I did to go remote…

…I've prepared a members-only Q&A in the Members Area just for you. And you can ask me anything. I'll be sharing more about what it takes thrive while working on remote basis and share tactics I've personally used to advance my remote career over the last 10 years..

Imagine how quickly you can start taking action and making strides toward your own goals and build confidence when you have access to my insight to answer your biggest questions that are holding you back. I want you to have the answers, tools, and best advice so you'll know exactly what to do and when…and you won't have to do it alone.